The Cedarwood Saloon
Originally a farm house built in the early 1930's;
the Cedarwood Saloon was established in 1984 and quickly became a successful landmark Saloon.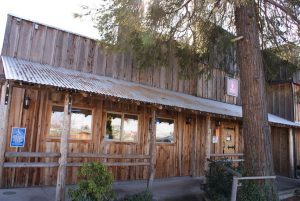 Located just south of Grants Pass on Redwood Avenue, The Wood as many locals refer to us, started out as a small local watering hole. You'll find us tucked back off the road next to a giant cedar tree.
Cedarwood Saloon's Covered Patio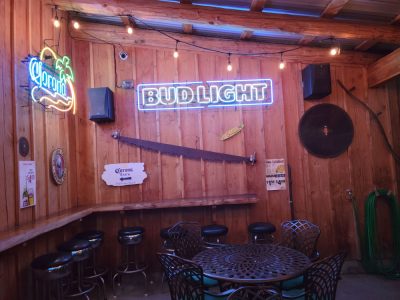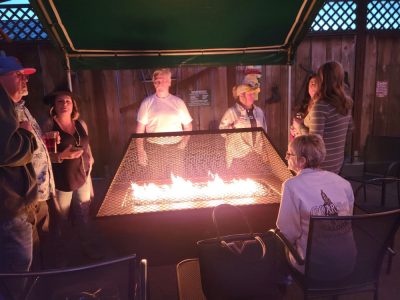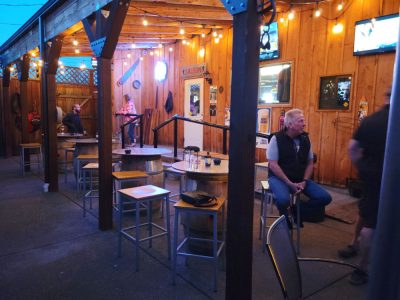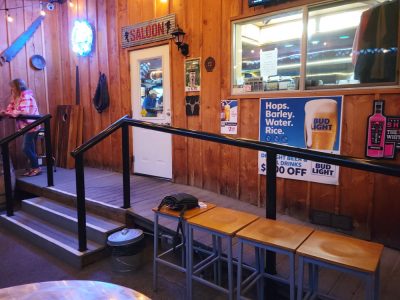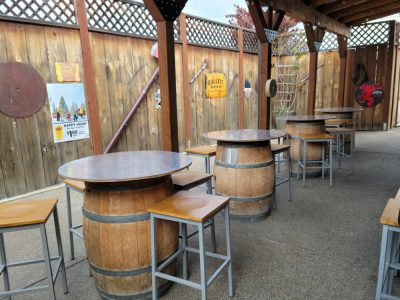 The years have seen much growth and extensive remodeling both inside and out to include a full service bar and kitchen.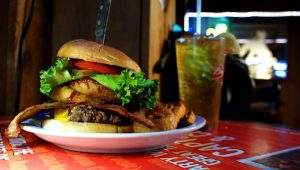 With 15 different beers on tap and an assortment of bottled beers we're sure to have your favorite. We also have a large selection of distilled spirits on hand and experienced bartenders to prepare your favorite beverage. Our mango habanero martini is the house specialty – and from the kitchen our own slow cooked pulled pork sandwich, ½ LB. burgers and fish tacos are some of the local favorites.
Our covered patio has a large fire pit and heaters in the winter and misters in the summer. We have two T.V.'S out there so you don't miss that sporting event. With plenty of tables and seating for large groups and an occasional live music event or a Corn Hole tournament to add to the fun!





















Cedarwood Saloon Facebook:
We have all State lottery games including video poker and keno. A big screen and several flat screen TV's throughout provide a draw for sporting events, we also have pool tables, free wi-fi, paved parking and video monitored parking lot.
We welcome large groups for parties and special events, advance notice is appreciated.
Our mission is to provide an excellent experience in a comfortable and friendly environment.
Come check us out we're here to serve you!
We're Open 7 days a week:
11 am to 10 pm  Sunday – Thursday
11 am to Midnight   Friday & Saturday
Best Happy Hour in Town – Every Day of the Week!
4 pm to 7 pm
$1.00 off all Draft Pints & Well Drinks

ATM available and we gladly accept Visa, Master card and Discover card